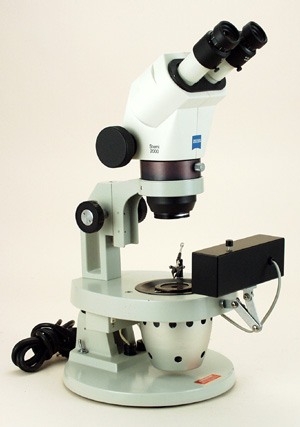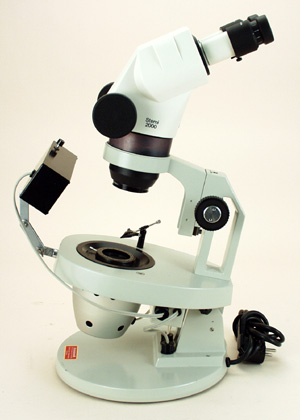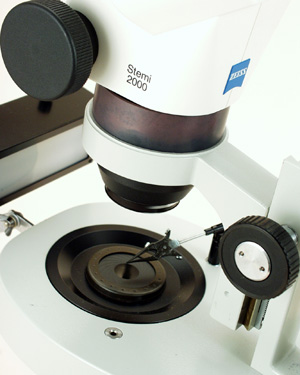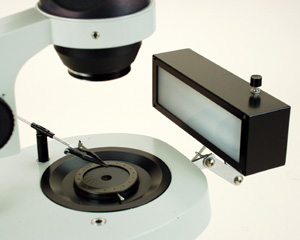 ZSS01 Specifications
Using widefield 10x eyepieces, the Zeiss Stemi 2000 offers a zoom range of 6.5x to 50x without further accessories.


Heavy cast base by Schneider incorporates precision iris diaphragm, super soft adjustable darkfield effect, orientatable specimen clip and fluorescent illuminator for incident light evaluations.


Smooth, precise focus drive brings microscope into sharp focus regardless of specimen placement.