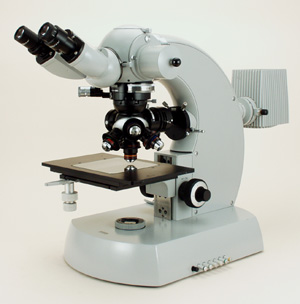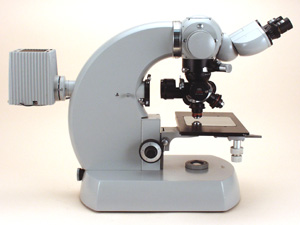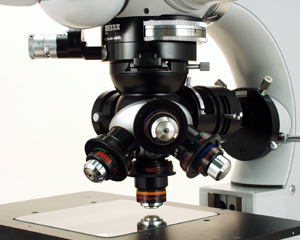 ZMU03 Specifications
Extremely robust all-metal stand construction for years of trouble-free operation.


Super sharp EpiPlan Pol objectives with integral, adjustable Wollaston prisms for ASTM standard magnifications of 50x, 100x, 200x and 500x.


Widefield high-eyepoint KPl 10x/18 eyepiece pair.


Rotatable epi-polarizer and rotatable analyzer slider offer complete control of extinction in polarized light.


Precision 4" x 4" Marzhauser X-Y stage with glass stage plate assures specimen planeity and accurate placement.


Built-in Optovar magnification changer extends image magnification range without distortion.


Powerful 12v, 100w illuminator assures short film exposures and allows use of standard video and digital cameras.