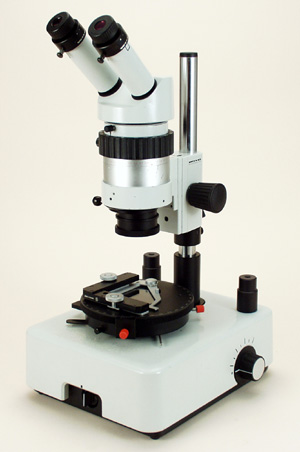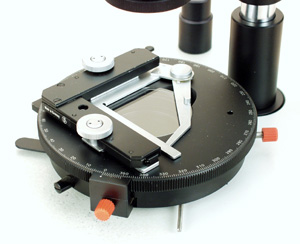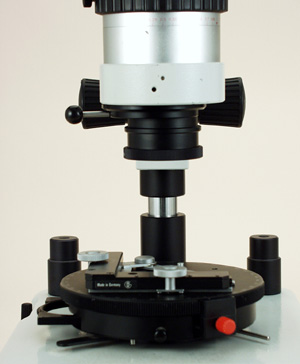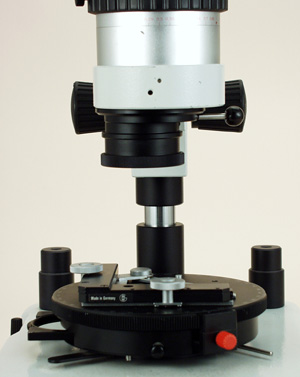 WPS01 Specifications
Stable and bright halogen transillumination base is the essential starting point for elaboration of a top notch polarized light workstation.


Precise graduated ball-bearing Pol stage with vernier and stop delivers accurate quantitation data.


Graduated X-Y specimen translation stage facilitates specimen positioning.


Importantly for accuracy in polarized light, the M7S allows the main objective to be laterally displaced to eliminate parallax assuring correct color and uniaxial viewing of crystalline structures.


Widefield hi-eyepoint 10x focusable eyepiece pair with cross-line reticle.


6x to 31x stepless zoom affords easy migration to detail view.


Available phototube allows attachment of all camera types including digital.