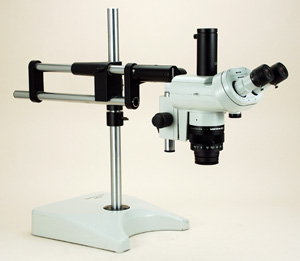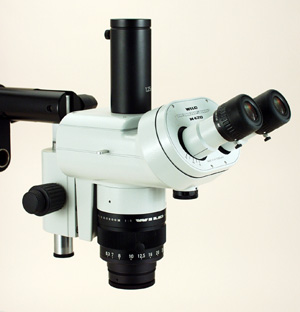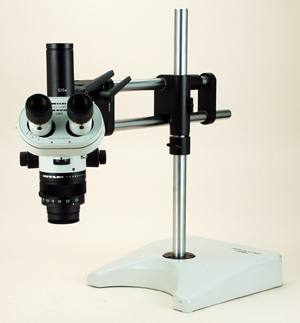 WMS07 Specifications
6.3x to 32x stepless macrozoom lens delivers the sharpest possible image of challenging specimens of all types.


Integral photo port allows attachment of any type of camera or recording device.


Widefield hi-eyepoint 10x focusable eyepiece pair allows installation of measuring reticles while affording a comfortable view.


Precise coarse and fine focus drive accurately positions microscope over workpiece.


Large adjustment range of massive boom stand further enhances system flexibility.


Available auxiliary lenses and eyepieces further extend versatility.