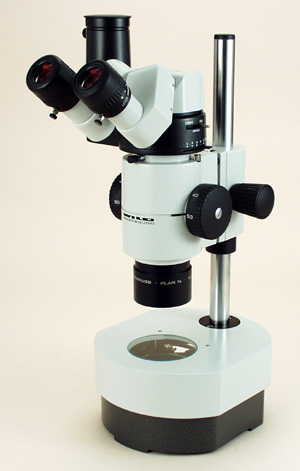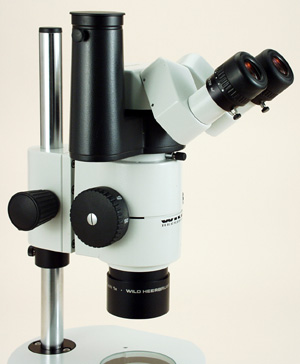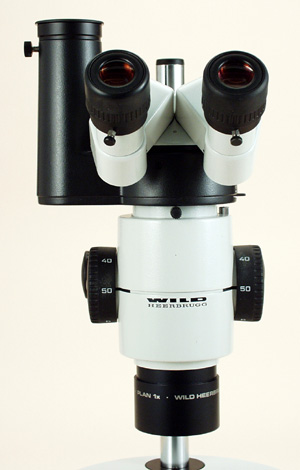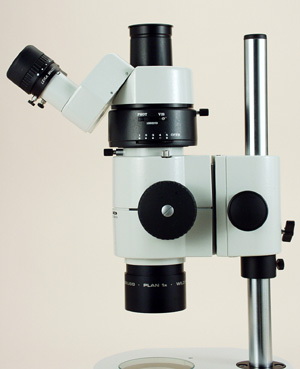 WCS30 Specifications
Bright 100 watt halogen transmitted light stand offers selectable brightfield and darkfield with a simple lever.


Plan 1.0x prime objective produces beautiful images at a comfortable 87mm working distance, which range can be extended using 0.4x and 1.6x auxiliary lenses for maximum flexibility.


Ergonomic low-slung binocular tube offers comfortable viewing angle when using the included imaging tube.


Stepless 6x to 50x zoom range when using wide field hi-eyepoint 10x eyepieces.


Precision focus drive with adjustable tension assures accurate positioning of instrument over specimen.


Robust, all-metal construction will give many years of top notch performance.


Special phototube maintains binocular vision during exposures and accepts all film, video and digital cameras.