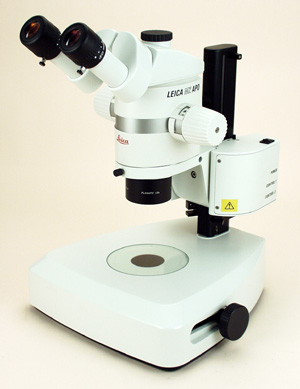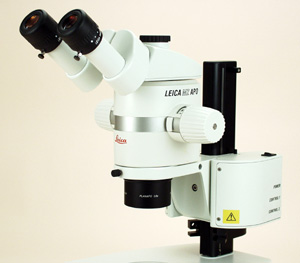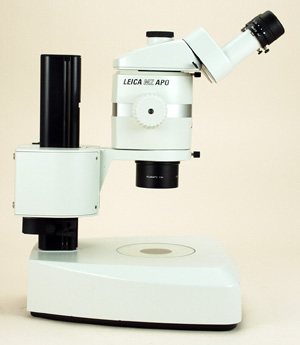 LCS07 Specifications
Fully Apochromatic optics throughout the instrument assure the best possible clarity and sharpness.


Planapochromat 1.0x main objective results in a magnification range of 8x to 100x using 10x widefield eyepieces.


Smooth motorized focus allows convenient foot or hand control for hands-free adjustment while engaged in delicate manipulations.


Intergral imaging port allows attachemnt of film, video and digital cameras of all formats.


Embodies advanced ergonomics designed to reduce fatigue in long work sessions.


Bright transmitted light stand incoporates a swinging mirror with frosted and normal surfaces for two types of lighting and oblique darkfield.


Convenient support bracket on post allows attachment of lamp or fiber light guide holders for incident illumination.


In stock 0.63x and 1.6x Planapochromat main objectives further extend the range of this fine instrument


Truly one of the best of the current research stereomicroscopes.