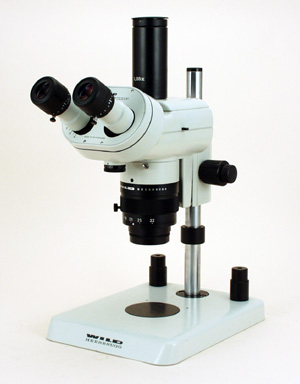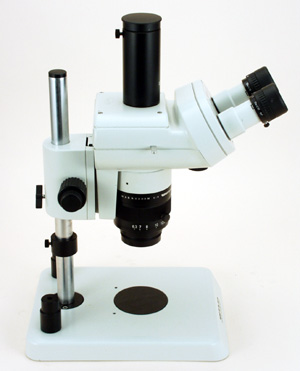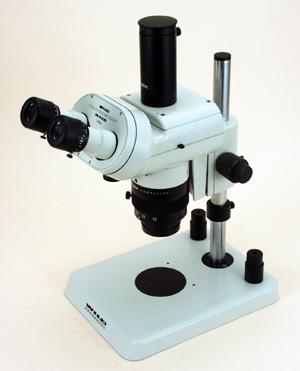 WMS04 Specifications
Highly corrected and multi-coated Macrozoom offers stepless magnification from 6.3x to 32x.


Widefield high eyepoint 10x adjustable eyepiece pair allows installation of measuring, counting, framing and other reticles.


Integral iris diaphragm for depth of field control.


Coaxial coarse and fine drive assures precision image capture.


Standard 38 mm. ISO photoport accepts adapters for any imaging device: film, video, cine or digital.


Built-in eyepiece shutter excludes ambient light.


Available 15x, 16x, 20x, 25x, 32x and 40x eyepieces extend magnification range.


Auxiliary objectives 0.5x, 1.5x and 2.0x offer working distance and magnification flexibility.


Numerous relected light, transmitted light and boom stand options accomodate every application.