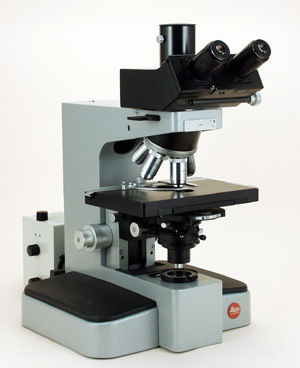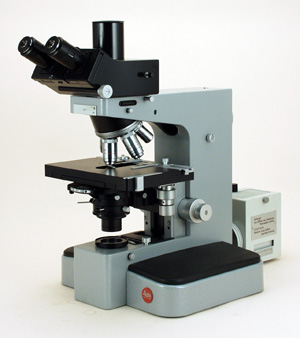 LBU08 Specifications
Stable, solid example of classic German opto-mechanical engineering.


Super-widefield trinocular tube with 38 mm. ISO photoport.


Late-version Periplan GW10x widefield high-eyepoint eyepiece pair.


Plan Fluorite 4x scanning objective.


NPL Interference Contrast 16x, 40x and 100x Oil objectives with integral Wolaston prisms.


Plan Apochromat 25x mid-range objective.


Spectacular Nomarski DIC turret condenser with orientatable prism polarizer, Wollaston prisms and tip-out 0.9 N.A. top lens.


Bright 12 v, 100 w halogen illuminator.


Entire instrument presents extremely well, exhibiting a remarkable state of preservation.